A VR Experience with a Frigid Young Schoolgirl in Uniform – Big Tits Schoolgirl Voyeur and POV JAV / / Sep 19, 2021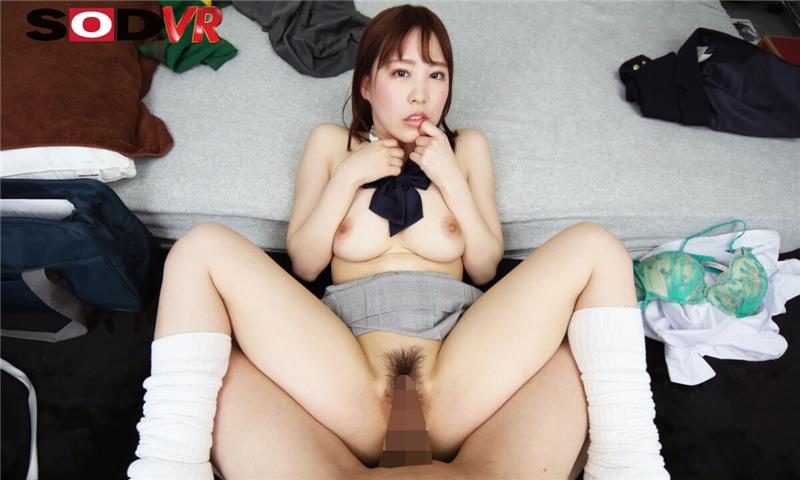 Cast:
Studio: SodCreate
Inside every sweet and shy schoolgirl is a wild slut that's just waiting to be unleashed… and inside the schoolgirl uniform of this serious, calm, and downright frigid young babe are a pair of big tits that the world deserves to see! She's getting passed around the room, from watching your buddy fuck her to taking a turn with her yourself, in this hour-long, high quality JAV VR porn video scene from studio SodCreate. You can check out all the hottest JAV in virtual reality here at SexLikeReal, with the free & easy to use SLR app, or with the supported DeoVR app. Just go to sexlikereal.com in the DeoVR in-app browser and check out what happens!
VR Porn Video "A VR Experience with a Frigid Young Schoolgirl in Uniform – Big Tits Schoolgirl Voyeur and POV JAV" from SodCreate studio.
Unfortunately, the name of the actress was not indicated. If you know the name of the actress, please write this in the comment below the video.
Download File – A VR Experience with a Frigid Young Schoolgirl in Uniform – Big Tits Schoolgirl Voyeur and POV JAV
More video from VR MIX
Mai Imai – Revenge Porn 3 / Mai Imai / Feb 26, 2021

Halloweenie Fuck Doll – Busty Amateur VR Porn / Cherry Minx / Oct 31, 2021

Adira Allure – Cum with Me / Adira Allure / Nov 04, 2019

Lapdance – Sexy Chloe Toy Solo / Chloe Toy / Nov 17, 2021

Spit-Drinking VR, Final Chapter Part 1 / Nozomi Arimura, Riona Minami, Ruru Arisu, Hirahana, Mikako Abe, Yurina Aizawa, Nanako Miyamura, Yuri Shinomiya, Momoka Katou, Aoi Kururugi / Nov 26, 2020

Alice Pink First VR Shoot / Alice Pink / May 02, 2021

Hot Pancakes – Part One / Lilu Moon / Aug 17, 2019

Banging The Hooters Girl / Arianna No2StudioVR / Jul 05, 2021