Chanel Rose's Creampie GANGBANG with NO Clean up – Amateur 3D Porn Voyeur / / Sep 05, 2021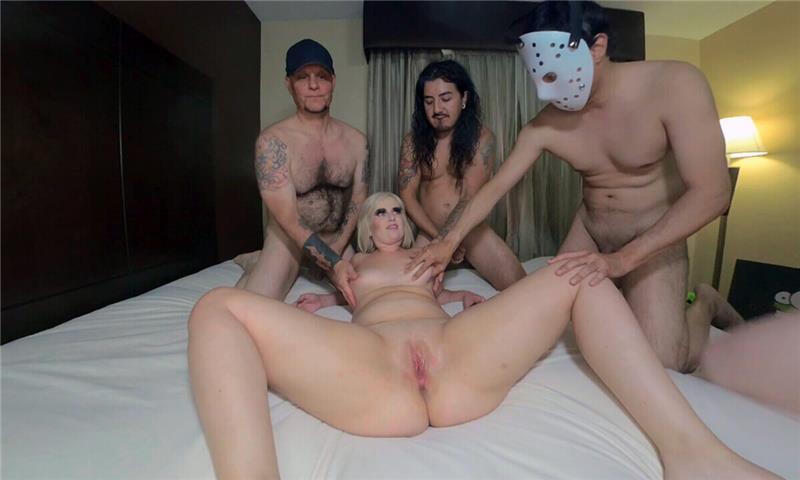 Cast:
Studio: TadPoleXXXStudio
TadPoleXXXStudio already specializes in some of the rawest, most intense amateur gangbangs around, so when they said they were going to take things up a notch we didn't know if they could do it. Well challenge accepted, because they're bringing back downright nasty Chanel Rose and letting her take cock after cock with absolutely NO cleanup between guys! You can jump right into the middle of the action in virtual reality as you watch this blonde babe indulge in some of the wildest, sloppiest gangbang sex around right now!
VR Porn Video "Chanel Rose's Creampie GANGBANG with NO Clean up – Amateur 3D Porn Voyeur" from TadPoleXXXStudio studio.
Unfortunately, the name of the actress was not indicated. If you know the name of the actress, please write this in the comment below the video.
Download File – Chanel Rose's Creampie GANGBANG with NO Clean up – Amateur 3D Porn Voyeur
More video from VR MIX
Yuri Nikaido – Stepmom Yuri: Big Tits, Tight Thighs, and Huge Ass / Yuri Nikaido / Dec 04, 2020

Mahiro Ichika – No-Bra Schoolgirl: Uniforms, Bloomers, and Swimsuit Cosplay / Yume Takeda / Jul 06, 2021

Harura Mori – Step-Sister Licks Me All Over Before Mounting Me Part 1 / Harura Mori / Nov 08, 2019

Emiri Crashes Her Stepsister's English Lesson / / Oct 27, 2021

Yui Nagase – The Idol Tempted by a Handshake / Yui Nagase / Jan 16, 2020

Easter with Serena / Serena Santos / Apr 12, 2021

Raven and Starfire Date Night POV / / Jun 26, 2021

Maya Misaki – Surprise Visit by the Wife Next Door Part 2 / Maya Misaki / Sep 30, 2019