Did You Miss Me? / Jenny Doll / Nov 10, 2020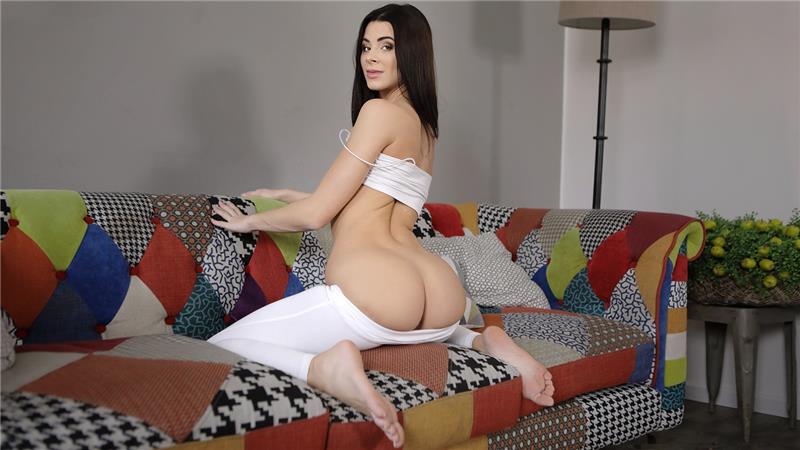 Cast: Jenny Doll
Studio: VirtualTaboo
You stepsister Jenny Doll is incredibly hot and totally fit. Before the lockdown, she spent time at the gym every day. All that hard work has paid off because she looks amazing in her tight workout pants. Since the gyms have closed, she is still working out every day, turning your living room into her exercise space. In this VR porn video, you tried to stay away when she was working out because it was far too tempting to stare at her hot body as she worked up a sweat. Not wanting any trouble, it was just easier to leave the room and enjoy some VR Porn in your bedroom. You try to be discreet when you sneak a peek, but she catches you noticing her. That doesn't stop Jenny. She likes knowing that you appreciate how the looks and slowly spreads her legs until she has your full attention. Do you like what you see? Or are you more of a butt man? She works hard on her ass and likes it when handsome men stare at it. You know your parents would be upset, but you can't stop staring at her ass. Now that she knows you won't leave, Jenny Doll VR pulls up her top and lets you see her tiny tits naked. Peeling off her tight pants, she gives you a close up view of her ass as her fingers begin to play with her pussy. It has been so long since her boyfriend fucked her properly. She wants to see your cock, see you stroke it, see it throb for her while she rubs her clit. How far will you take it? Will you give Jenny the dick she needs and can you do it before your roommate gets home?
VR Porn Video "Did You Miss Me?" from VirtualTaboo studio featuring Jenny Doll.
Download File – Did You Miss Me?
My Mom Is A Cam Whore / Lana Seymour / January 19, 2018

All Right, Let's Ride: Rollerblading Brother's Cock / Stella Flex / August 13, 2019

Summer Vibes And Her Tight Bikini / Masha / November 07, 2019

Daughter Takes The Wrong Pill / Natasha 10 / April 26, 2019

Shocking! Sister Gets Tricked! / Lina Luxa / December 03, 2019

Daughter makes a deal / Vinna Reed / February 21, 2017

Joining Mum To Have Some Fun / Poppy Pleasure, Victoria Velvet / April 09, 2019

What Girls Want / Freya Mayer, Lottie Magne / Dec 31, 2020