Nemisis Aum – Dear / / Jan 14, 2021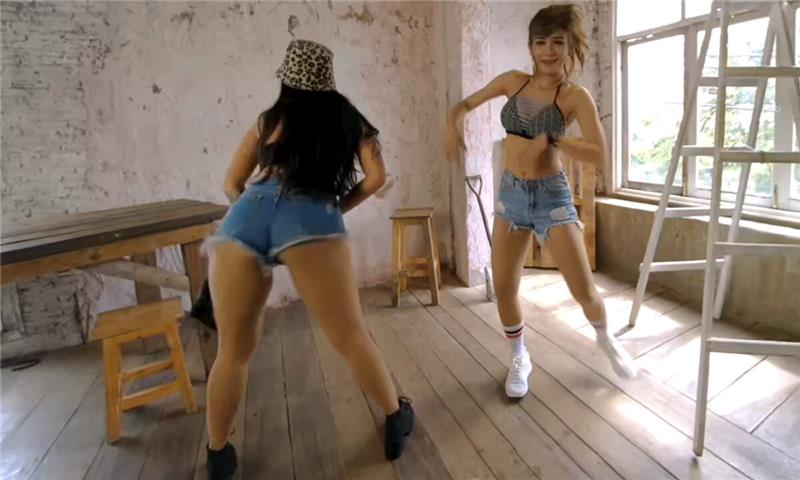 Cast:
Studio: HardVR
What is hotter than a sexy club girl in a skimpy outfit shaking her ass? How about two? Aum and her sexy friend Dear were working on a project around the house when they cranked up the music for a sexy dance break. Both babes were wearing cutoff jean shorts and crop top shirts. Abs and tight asses out, these two Asian hotties shake it, grind on each other, and move those bodies in such an erotic way you will want to take them to the club then take them to bed!
VR Porn Video "Nemisis Aum – Dear" from HardVR studio.
Unfortunately, the name of the actress was not indicated. If you know the name of the actress, please write this in the comment below the video.
Download File – Nemisis Aum – Dear
More video from VR MIX
Aya Miyazaki – Knee High Socks Short Skirt Taboo Schoolgirl Sex Part 2 / Aya Miyazaki / Sep 14, 2019

Ruru Arisu, Yuri Shinomiya – Indecent Bath Time with your Stepdaughters / Ruru Arisu, Yuri Shinomiya / Nov 10, 2020

Top Class Double Titty Bar SOD Allstar Special / / Dec 10, 2020

Mana Sakura – Mana-Chan Never Looks Away During your Sensual, Deep Kisses / Mana Sakura / May 02, 2021

Stella Flex / Stella Flex / May 16, 2019

Haruka Namiki – Creampie Sex at Private Academy Part 5 / Haruka Namiki / Sep 03, 2019

Kurea Hasumi and Erika Kitagawa – Exclusive High Quality Pink Companions / Kurea Hasumi, Erika Kitagawa / Sep 16, 2019

Hikaru Konno – Covert Sex at the Internet Cafe / Hikaru Konno / Oct 11, 2019