Teen Couple Has Sex At Home II / Tory Sweety / Jan 04,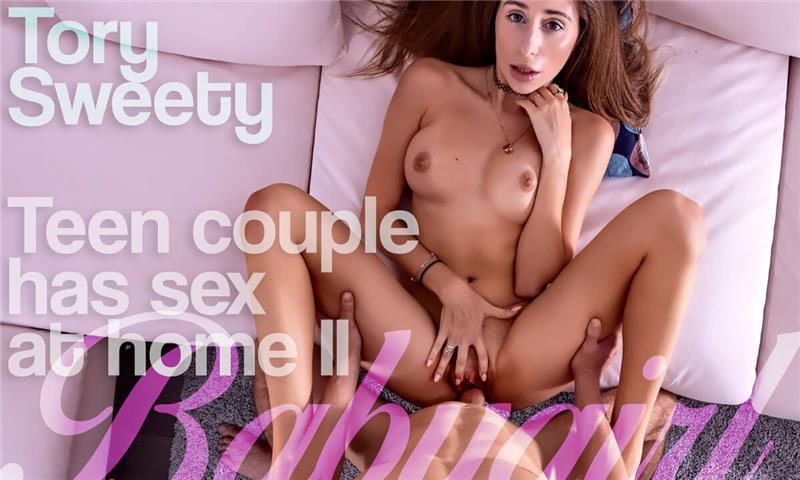 Cast: Tory Sweety
Studio: perVRt
Grab your ten minutes in heaven when you relive your glory days with a sexy teen girlfriend on the couch! Sexy amateur Tory Sweety stars in this brand new VR porn video from studio perVRt, and her body is a one of a kind treat that's too good to resist. Come fuck a TRUE TEEN in high definition, immersive virtual reality with an amateur flair in the filming technique that makes this extra intense and sexy, all wrapped up in a bite-size scene that's gonna' leave you wanting even more!
VR Porn Video "Teen Couple Has Sex At Home II" from perVRt studio featuring Tory Sweety.
Download File – Teen Couple Has Sex At Home II
More video from perVRt
Back for More Dick I / Sherril Collins / Jan 11, 2021

Teen GF Gets a Facial Cumshot / Tory Sweety / Feb 24, 2021

Alexis Crystal in The Kinky Flat – Ep. 8 / Alexis Crystal, Arteya / Jun 24, 2019

Love is the Drug – Ep. 2 / Veronica Leal / Jun 11, 2019

On The Kitchen Table Voyeur / Angie Lee Lynx / Apr 15, 2019

Latina Hottie Has Wild Anal / Scarlet Rebel / Nov 02, 2020

Love is the Drug – Ep. 4 / Veronica Leal / Jun 27, 2019

Aislin + Stella – Intimate Friends I / Stella Cardo, Vika P / Dec 13, 2019