Tell Me What You Want / Jessica Annah / Jul 22, 2021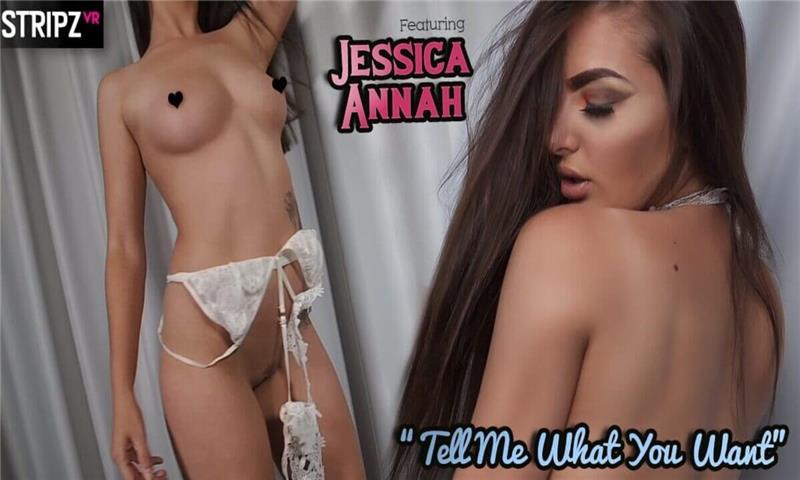 Cast: Jessica Annah
Studio: StripzVR
A seductive and catching feature from our large selection of best striptease VR porn.
Back by popular demand, the ultra-sexy, smooth, and petite Jessica Annah has returned for more steaming hot striptease action. Stripz VR brings you VIP room experiences from the comfort of your home. Don't drop throusands on exclusive lapdances, all you need is a headset for VR porn, and the SLR app to bring you one of the hottest girls. You see those nipples? Now imaging that she's teasing them with you just inches away from your face, looking so biteable… If beautiful girls dancing to a driving beat (and driving you wild!) is your thing, then you've come the right place!
VR Porn Video "Tell Me What You Want" from StripzVR studio featuring Jessica Annah.
Download File – Tell Me What You Want