Three Beautiful SOD Employees Participate in a Special Project Amateur JAV Hardcore MFFF Fourssome / / Aug 22, 2021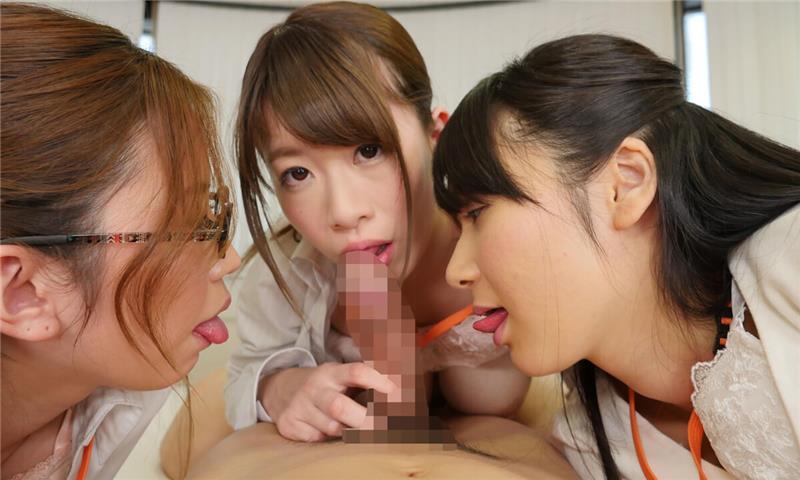 Cast:
Studio: SodCreate
You know what the difference between science and messing around is? Writing it down. And it turns out that video recording the whole thing counts, too! Three of the hottest female employees at studio SodCreate just volunteered to have a little extra fun with you, their favorite client, treating you to a wild harem MFFF foursome with plenty of oral action as you get to take turns fucking each and every one of these beautiful Japanese amateurs.
VR Porn Video "Three Beautiful SOD Employees Participate in a Special Project Amateur JAV Hardcore MFFF Fourssome" from SodCreate studio.
Unfortunately, the name of the actress was not indicated. If you know the name of the actress, please write this in the comment below the video.
Download File – Three Beautiful SOD Employees Participate in a Special Project Amateur JAV Hardcore MFFF Fourssome
More video from VR MIX
Squirt All Over My Bike / Petite Annie / Jan 09, 2022

Rena Aoi, Mihina Azu, Ai Mukai – Watching Porn with the 3 Cutest Girls in Class Part 4 / Rena Aoi, Ai Mukai, Mihina Nagai / Dec 17, 2019

All the Cute Girls In My Class Confess to Me So I Give Them All Creampies Part 9 / / Aug 08, 2019

Yuuna Mitsutake – Nice to Meet You. I'm Yuna Mitsutake, a Handjob Researcher / Yuna Mitake / Nov 15, 2021

Big Squirt On New Toy / Rosse / Feb 06, 2021

Goddess Andreea -The Doctor From Hell Part 5 / Goddess Andreea / Apr 01, 2021

Yui Miho – My Big Tits Stepsister was Worried About Me – Big Tits Asian Hardcore Schoolgirl / Yui Miho / Aug 21, 2021

Treat Me Rough / Katie Bangs / Jan 26, 2021