Welcome to the Continuous Orgasm: Raw Instinct – Japanese Babe in Fishnet Stockings Fucked POV / / Sep 14, 2021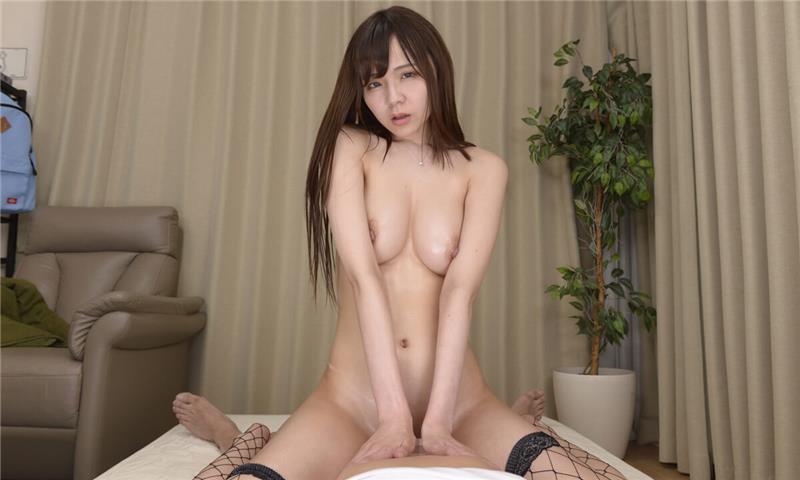 Cast:
Studio: KMPVR
Just how much do you think she can take? You're about to put the slim & sexy body of this cute Japanese amateur through it's paces as you make her endure one orgasm after the other in an endless cycle of pleasure that's going to leave her writhing with pleasure as she cravenly takes every last inch of your cock. With the number of times you'll make her cum, you're bound to transform her from a cute & innocent Japanese cutie to the wild slut of your dreams.
VR Porn Video "Welcome to the Continuous Orgasm: Raw Instinct – Japanese Babe in Fishnet Stockings Fucked POV" from KMPVR studio.
Unfortunately, the name of the actress was not indicated. If you know the name of the actress, please write this in the comment below the video.
Download File – Welcome to the Continuous Orgasm: Raw Instinct – Japanese Babe in Fishnet Stockings Fucked POV
More video from VR MIX
Working Up a Sweat with Xxlayna / Xxlayna Marie / Jun 02, 2021

Airi Suzumura – Passionate Sex with Airi Suzumura, Who's Totally in Love with You! / Airi Suzumura / May 21, 2021

Mio Kimijima & An Sasakura – Having Creampie Sex with My Girlfriend's Older Sister Part 1 / An Sasakura, Mio Kimijima / Jul 03, 2019

Mao Kurata – Big Tits Mao Kurata Treats you a Special Massage as she Works your Cum Out of You / Mao Kurata / Jun 12, 2021

Baby Faced – Ep. 2: Creampie / Mary Rock / Jun 06, 2019

Ren Yoshikawa – The Best Mistress: Ren Yoshikawa's Passionate Service / Ren Yoshikawa / Jun 11, 2021

Hono Wakamiya – I Give Her Away to Fix a Mistake Part 1 / / Jul 10, 2019

Mion Sonoda – "Doesn't it Feel Good to Be Slippery?" Sensual, Close-up Soapland Sex / Mion Sonoda / Apr 16, 2021